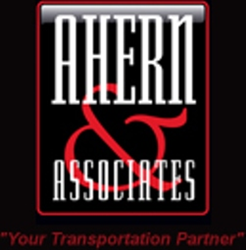 Phoenix, AZ (PRWEB) December 18, 2014
Transportation and trucking luminary Andy Ahern is pleased to announce the involvement of Ahern & Associates in its current fundraising drive for St. Mary's Food Bank Alliance, which was founded in 1967 as the world's first food bank. In fact, on December 6, Ahern hosted its annual Christmas party, at which the fundraising drive gained additional momentum. This adds to the more than $ 1 million Ahern has raised for the food bank over the last 16 years, and Andy Ahern hopes for a record-breaking year ahead for the food drive.
This is not to say, however, that the Food Bank does not need any more donations. On the contrary, St. Mary's Food Bank is in need of more donations than ever before to increase assistance in counteraction to the growing need for food assistance not just in Arizona, but throughout the country. On Monday, December 15, President and CEO of the St. Mary's Food Bank Alliance Beverly Damore contacted Andy Ahern thanking him and the trucking industry for, "extreme generosity in support of St. Mary's." She continued on to commend Ahern for his individual efforts to raise awareness and funds as the organization works to distribute, "more than 70 million pounds of food to 300 partner agencies that help working poor families, school children, and senior citizens who struggle to make ends meet."
With a donation of as little as $ 25, for example, St. Mary's is able to provide 175 meals to families in need. Currently, due to a generous matching grant from the Cigna Foundation, every dollar that is given to St. Mary's Food Bank will be doubled up to $ 35,000. In addition, Operation Santa Claus is underway, a partnership between ABC15 and Sanderson Ford and Sanderson Lincoln. The drive collects non-perishable food and monetary donations, toys and clothing for four Arizona charities, one of which is St. Mary's Food Bank Alliance.
There are several programs that St. Mary's Food Bank Alliance has in motion that the support from volunteers and donors like Ahern & Associates helps to keep moving forward. The nonprofit distributes emergency food boxes, and the Community Kitchen is a life skills and food service training program for those with barriers to employment. CK Catering is a program through the food bank staffed by students who are learning the catering business, and Kids Café and Backpack programs help supply children with healthy meals. Mobile Pantry, Hunger Heroes, and Citrus Gleaners are other programs available through St. Mary's Food Bank Alliance as well as those who support the group's cause, like Ahern & Associates. Thanks to the continued support from Ahern & Associates, the trucking industry, and countless others, Damore notes that St. Mary's can "rise to the challenge to help our neighbors and friends."
For more information on St. Mary's Food Bank Alliance or to contribute, please visit http://www.firstfoodbank.org; for more information on Ahern & Associates, please call 602-242-1030 or visit http://www.ahern-ltd.com.
###
About Ahern & Associates, Ltd.
Ahern and Associates is North America's leading trucking and transportation management consulting firm. The skilled consultants at Ahern and Associates specialize in mergers and acquisitions of trucking and logistics companies as well as the restructuring and evaluation of existing carriers that seek to increase operating efficiency and improve profitability. Since 1987, Ahern and Associates has aided hundreds of buyers in the acquisition of trucking and logistics companies throughout the U.S. and Canada as well as assisting many transportation and logistics companies in reducing their overall operating costs and increasing their profitability.
For more information, please call 602-242-1030 or visit http://www.ahern-ltd.com.